International Baccalaureate Primary Years Program Candidate School Information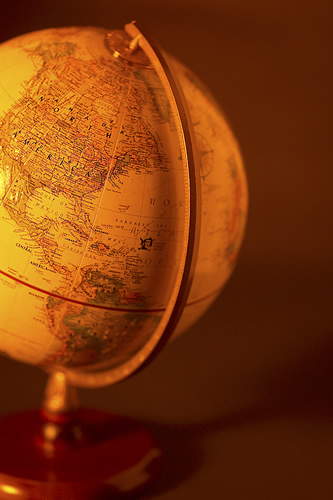 As a candidate school, the staff at Alvin Dunn Elementary works closely with the International Baccalaureate Organization to adhere to all of the primary years program guidelines of the IB organization. During the 2014/15 school year, we will be submitting our application for authorization.
International Baccalaureate Primary Years Program Informational Meeting/Tour Information:
Yvonne Fojtasek, our International Baccalaureate Coordinator will be hosting tours of our program for parents who are interested in finding out more information about the International Baccalaureate Program. Those tours will be offered on the following dates:
Wednesday, February 25
Wednesday March 25
Wednesday April 22
Thursday, May 7
Wednesday, May 20.
All tours will be held from 9am to 10am. If you would like to sign up for a tour, you may call the office at 760-290-2000 or you may email Mrs. Fojtasek at
yvonne.fojtasek@smusd.org
International Baccalaureate Primary Years Program Behind the Scenes IB Experience and Tour Information
We will be providing a "Behind the Scenes IB Learning Experience and Tour" for those parents who already have children attending our fabulous program here at Alvin Dunn. The purpose of this "behind the scenes" experience is to provide parents with the same type of learning experiences that their children are participating in during their units of study; then parents will have the opportunity to visit the classrooms to see the students in action. Additional information will be sent home in the students' Wednesday envelopes on Wednesday, March 25, 2015.
Behind the Scenes Tour Theme:
Who We Are, an inquiry into
human relationships including families, friends, communities and culture
Friday, April 10

, 9:20-10:45, after flag salute-Grades 1-3 Parents

Friday, May 1

, 9:20-10:45, after flag salute-Grades Transitional Kindergarten and Kindergarten Parents
Friday, May 15

, 9:20-10:45 after flag salute-Grade 4-6 Parents
The International Baccalaureate Program has a world-wide reputation for its academic rigor and focus on global citizenship. In the Primary Years Program, a balance is sought between the acquisition of essential knowledge and skills, development of conceptual understanding, demonstration of positive attitudes, and taking of responsible action.

Essential Elements of the Primary Years Program Curriculum
Knowledge

-Significant, relevant content that we wish the students to explore and know about, taking into consideration their prior experience and understanding.

Concepts

-Powerful ideas that have relevance within the subject areas but also transcend them and that students must explore and re-explore in order to develop a coherent, in-depth understanding.

Skills

-Those capabilities that the students need to demonstrate to succeed in a changing, challenging world, which may be disciplinary or transdisciplinary in nature.

Attitudes

- Dispositions that are expressions of fundamental values, beliefs and feelings about learning, the environment, and people.

Action

-Demonstrations of deeper learning in responsible behavior through responsible action; a manifestation in practice of the other essential elements.
International Baccalaureate Mission Statement
The International Baccalaureate aims to develop inquiring, knowledgeable and caring young people who help to create a better and more peaceful world through intercultural understanding and respect.
To this end, the organization works with schools, governments, and international organizations to develop challenging programs of international education and rigorous assessment.
These programs encourage students across the world to become active, compassionate, and lifelong learners who understand that people with their differences, can also be right.
Source: International Baccalaureate International: Making the PYP Happen, A curriculum framework for international primary education
International Baccalaureate Primary Years Inquiry-Based Units of Study
Who We Are

-An inquiry into the nature of the self; beliefs and values; personal, physical, mental, social, and spiritual health; human relationships including families, friends, communities and culture; rights and responsibilities; what it means to be human

Where We Are in Place and Time

-An inquiry into the orientation in place and time; personal histories; homes and journeys; the discoveries, explorations and migrations of humankind; the relationships between and the interconnectedness of individuals and civilizations, from local and global perspectives

How We Express Ourselves-

An inquiry into the ways we discover and express ideas, feelings, nature, culture, beliefs and values; the ways in which we reflect on, extend and enjoy our creativity; our appreciation of the aesthetic

How the World Works

-An inquiry into the natural world and its laws; the interactions between the natural world (physical and biological) and human societies; how humans use their understanding of scientific principles; the impact of scientific and technological advances on society and on the environment

How We Organize Ourselves

-An inquiry into the interconnectedness of human-made systems and communities; the structure and function of organizations; societal decision making; economic activities and their impact on humankind and the environment

Sharing the Planet

An inquiry into the rights and responsibilities in the struggle to share finite resources with other people and with other living things; communities and the relationships within and between them; access to equal opportunities; peace and conflict resolution
Global Citizenship
Being able to communicate in more than one language is an important skill to have when preparing for global citizenship. All of the students will have the opportunity to learn to communicate in two languages, Spanish and English.
Another aspect of being a global citizen, is providing opportunities for students to make connections throughout the world, often virtually using technology. Students will have opportunities to make these connections through such things as virtual field trips and online projects that enable to students to work together with other students throughout the world.
Additional Information: